LAS VEGAS, April 6, 2023 /PRNewswire/ -- Gaming Arts produced one of its most successful showcases at IGA 2023.
In what was widely heralded as a successful showcase of gaming industry suppliers and related entities, Gaming Arts shined at the Indian Gaming Association Convention and Tradeshow in San Diego last week. This show was centered around expanding core products, demonstrating a growing game library and showing support of tribal customers across the country.
In the midst of their success at IGA, Gaming Arts announced the first patent on the Casino Wizard® multigame ETG.
The Patented Gaming Arts' Casino Wizard® ETG The Patented Gaming Arts' Casino Wizard® ETG At the core of it, Thor's Thunder™ proved to be a breakout hit and was met with substantial excitement from customers attending the show. This unique new game is complete with a super exciting Storm Mode, high potential for Big Wins, up to 25 Free Games, and compelling character engagement with Thor himself. Thor's Thunder received outstanding marks from all of those who had the opportunity to play. This captivating new game will be hitting casinos everywhere this summer.
Additionally debuting on the VertX® cabinet was Cyber Dragon Gold™. This version of the original and extremely successful, Cyber Dragon™, includes stunning new graphics, exciting new levels to unlock, and more mythical beasts to master. Big Fat Dragon also drew much attention as customers indicated their hunger to have the adorable Big Fat Dragon be a part of their gaming floors. Both Cyber Dragon Gold and Big Fat Dragon will be also be released this summer.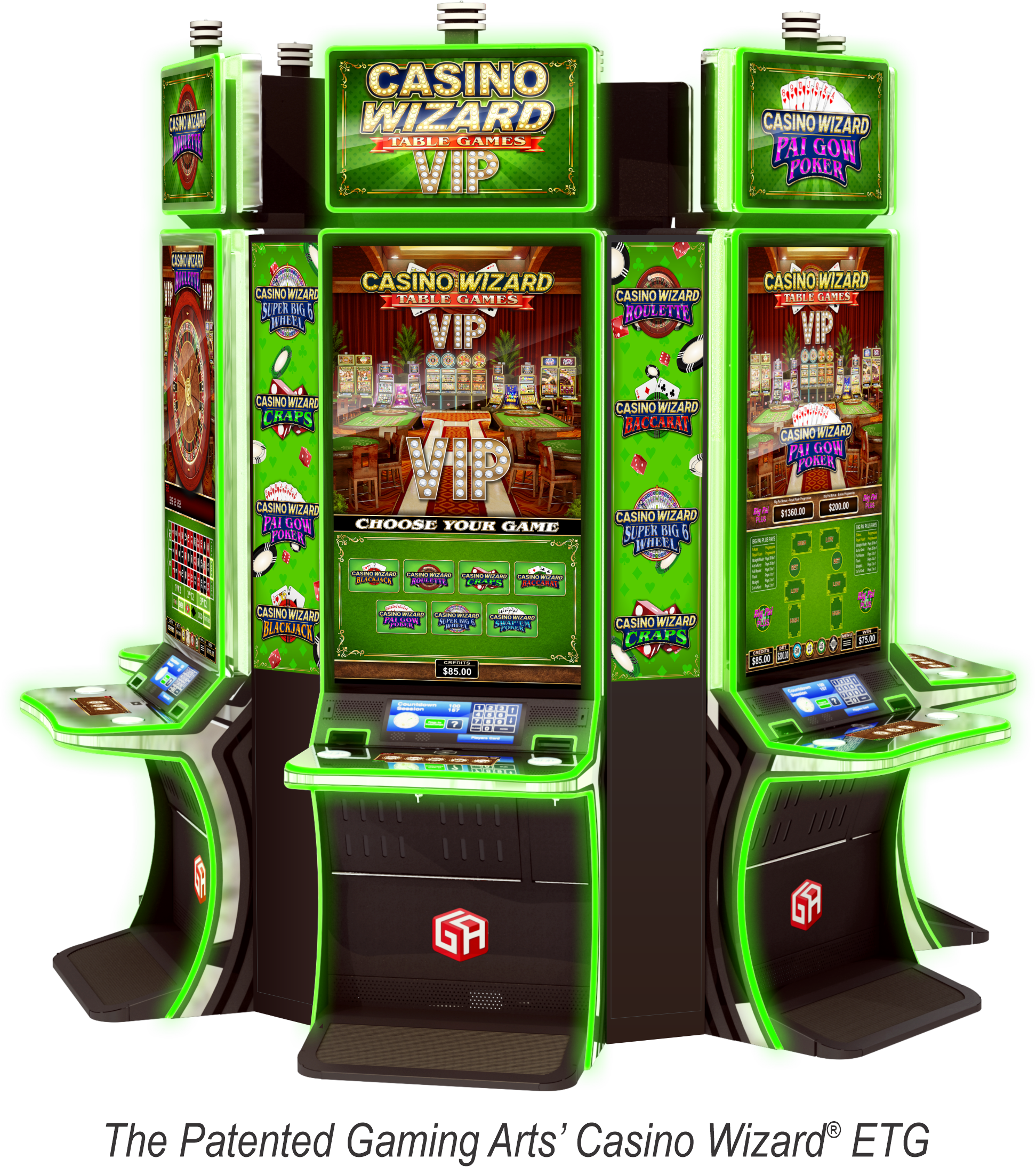 New titles in the Dual Screen Phocus® cabinet were also met with much fanfare, as customers eagerly await the release of the Spin It Up™ series, displayed on the HaloTop® Phocus cabinet, and the beautiful Lucky Pick™ Series. These entertaining games are scheduled to be released later this month.
Gaming Arts' unparalleled commitment to both tribal gaming nationwide, as well as gaming innovations was an integral part of its success at IGA 2023. With captivating new titles, expanding technologies and compelling innovation, it is clear that Gaming Arts is carving out a unique space for itself in the Gaming Industry.
In other big news for Gaming Arts, in the midst of their success at IGA, the Company announced that the first patent on the Casino Wizard® multigame ETG was issued by the United States Patent and Trademark Office. This is a watershed event in the intellectual property world of ETGs. Gaming Arts further noted that a number of additional patent applications are currently pending, directed to enhanced ETG technology, high-hold side bets, progressives and more.
About Gaming Arts
Gaming Arts, LLC is an award-winning end-to-end gaming equipment technology provider of electronic gaming machines, electronic table games, bingo, keno, and emerging technologies. Gaming Arts is privately owned and operated, with its business headquartered in Las Vegas, Nevada, and is licensed in over 155 jurisdictions. To learn more, visit www.gamingarts.com or call 702.818.8943.
Media Contact
Bree Cardona
Marketing Manager
725.223.4592
SOURCE Gaming Arts, LLC